Welcome to 'Shaggy Dog English', a place where you'll find some articles, reviews or just texts written by students for students. I hope you'll find them entertaining, somehow funny or just good to read. I just hope someone reads this, I mean, who enters school's website for anything more than substitutions? ;-). If you have something interesting to say or you'd like to share your views with other students, talk to Mr Lech - he'll explain you everything and answer your questions – anything goes. So, not to make this any more awkward, just start reading and enjoy the show.:-)
| | | |
| --- | --- | --- |
| Should everyone be allowed to carry a gun? | | |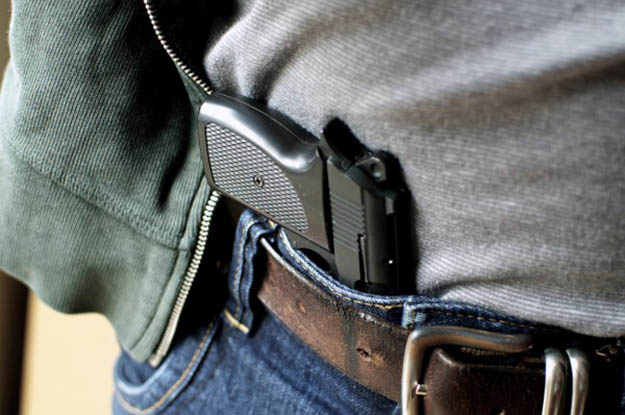 November the 13th, 2015. Eight armed terrorists kill over 130 innocent people and injure other hundreds. Victims are defenseless and have no chance against the attackers. Sounds like the worst nightmare, doesn't it? In the sea of speculations and questions there is one that perfectly matches the subject of this article. Could this situation have been stopped sooner if some of the attacked people had had a gun as well? If so then why are there so many people who do not agree on making guns available for everyone?
Więcej…
| | | |
| --- | --- | --- |
| BEST THINGS IN LIFE ARE INVISIBLE! | | |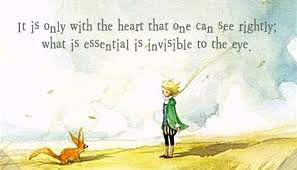 Over 70 years ago Antoine de Saint-Exupery wrote down these words "It is only with the heart that one can see rightly; what is essential is invisible to the eye." This sentence, though put in children's book, is still confusing to both the young and old. Regardless of different people's opinions it is an undeniable stirring thought.
What exactly do we mean by best things in life? Are they physical? Does everyone have access to them, or are they hard to get to? Can we name an object simply bought in the shop as the best thing in life? If asked we would search deep down in our memories trying to recall that specific place, an item or a person but I truly believe, in conclusion, it would be one of the invisible things.
Więcej…
| | | |
| --- | --- | --- |
| PE - waste of time? | | |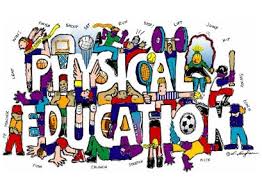 More and more students claim that obligatory physical education in schools is a waste of time. According to them, these lessons should be totally removed from the timetables. But let us consider if it is a good idea after all.
To start with, we should take a look at some of the advantages of this solution. Firstly, science studies are the rising point of interest of nowadays students. It means that they would more likely have maths or geography lessons instead of running or playing volleyball in the hall. They believe that it will help them achieve more success in science. Secondly, those who are into sports, do not need physical education at school because they attend some extra classes and have variety of teams to join and develop their physical abilities.
Więcej…
| | | |
| --- | --- | --- |
| About PE lessons... | | |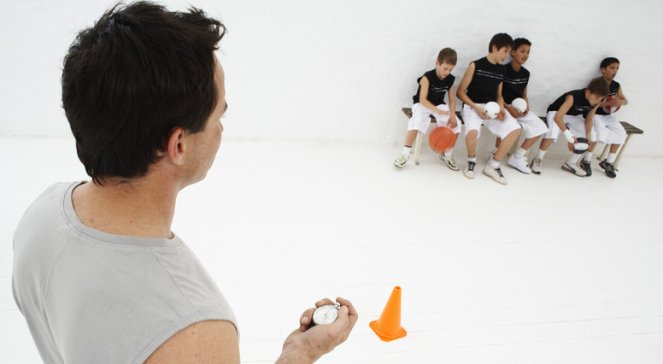 Nowadays more and more young people consider PE lessons as a waste of their time. They indicate only drawbacks of this subject. They cannot notice the positive aspects of participating in PE. In my essay I would like to consider the pros and the cons of removing PE from school timetables.
Więcej…
| | | |
| --- | --- | --- |
| E-Waste! | | |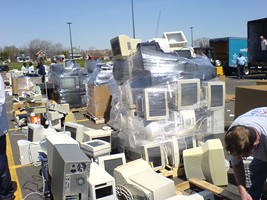 E-Waste is a growing worldwide problem. In fact most of the people see e-waste as a useless trash but it really is a gold mine. Only 12.5% of e-waste is currently recycled. But what e-waste is? It is all the used electronic devices which are not useful anymore. Those objects are very valuable and the thing is there are some quantities of valuable minerals in each. Cell phones and other electronic items contain high amounts of precious metals like gold or silver. Americans dump phones containing over $60 million in gold/silver every year. A large number of what is labeled as "e-waste" is actually not waste at all, but rather whole electronic equipment or parts that are readily marketable for reuse or can be recycled for materials recovery.
Więcej…
| | | |
| --- | --- | --- |
| Another Piece of Science! | | |
A little bird told me that some of you really enjoyed the last Piece of Science. So, here I am again!
Last time I began with medicine, so let's stick to the pattern. Each one of us has nearly 75'000 miles of blood vessels in our bodies. That's enough to go round the world three times. In addition, human lungs have a surface of a tennis court. It's a little bit overwhelming, isn't it
Legend has it, Isaac Newton discovered the law of universal gravitation as a teenager when an apple dropped from a tree and hit his head. Even if the story is true, he didn't do anything with his discovery for about 30 years. One day Edmond Halley (you may be familiar with his name due to the famous Halley's Comet) came to Newton looking for help. He made a bet to prove that elliptical orbits of the planets obey a simple mathematical rule. Newton solved his problem and published the finding in the famous book Principia.
Więcej…
| | | |
| --- | --- | --- |
| Prom's superstitions! | | |
Our school prom is just tomorrow.
Some of us have been prepared for this day for months - girls have bought dresses and chosen hairstyles and guys have picked suits and ties. I know a few people (including me) though who doesn't have their outfit completed yet. I hope everyone managed to buy and find everything they needed.
But does everyone remember about prom's superstitions?
There're a lot of them, some are unbelievable and foolish but despite this fact most of school graduates trust in their power. Do you know them? I chose few examples of the most popular ones and, who knows, maybe I'll test them myself.
Więcej…
<<

pierwsza

<

poprzednia

1

2 3 następna > ostatnia >>


Strona 1 z 3